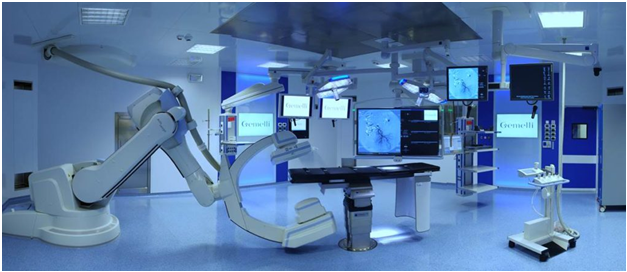 DIPLOMA IN OPERATION THEATRE TECHNOLOGY
An operation theatre technician is an allied healthcare professional trained to assist Doctors or Surgeons during surgery. The operation theatre technology course is a job-oriented paramedical course. During an operation various equipment, anesthesia and instruments are involved; an operation theatre technician is trained to handle this different equipment, arrange surgical instruments, provide an adequate dose of anesthesia and assist the Doctor or Surgeon performing the surgery.
CLINICAL PLACEMENTS:
Students perform their Clinical rotations in the operation theatre department of Arif memorial Teaching Hospital.
JOB OPPORTUNITIES:
Hospital based jobs in OT
Jobs in ICU's
Private clinics with surgeons
Post operation rooms
Instruments and equipment assistant