Departments - RLMC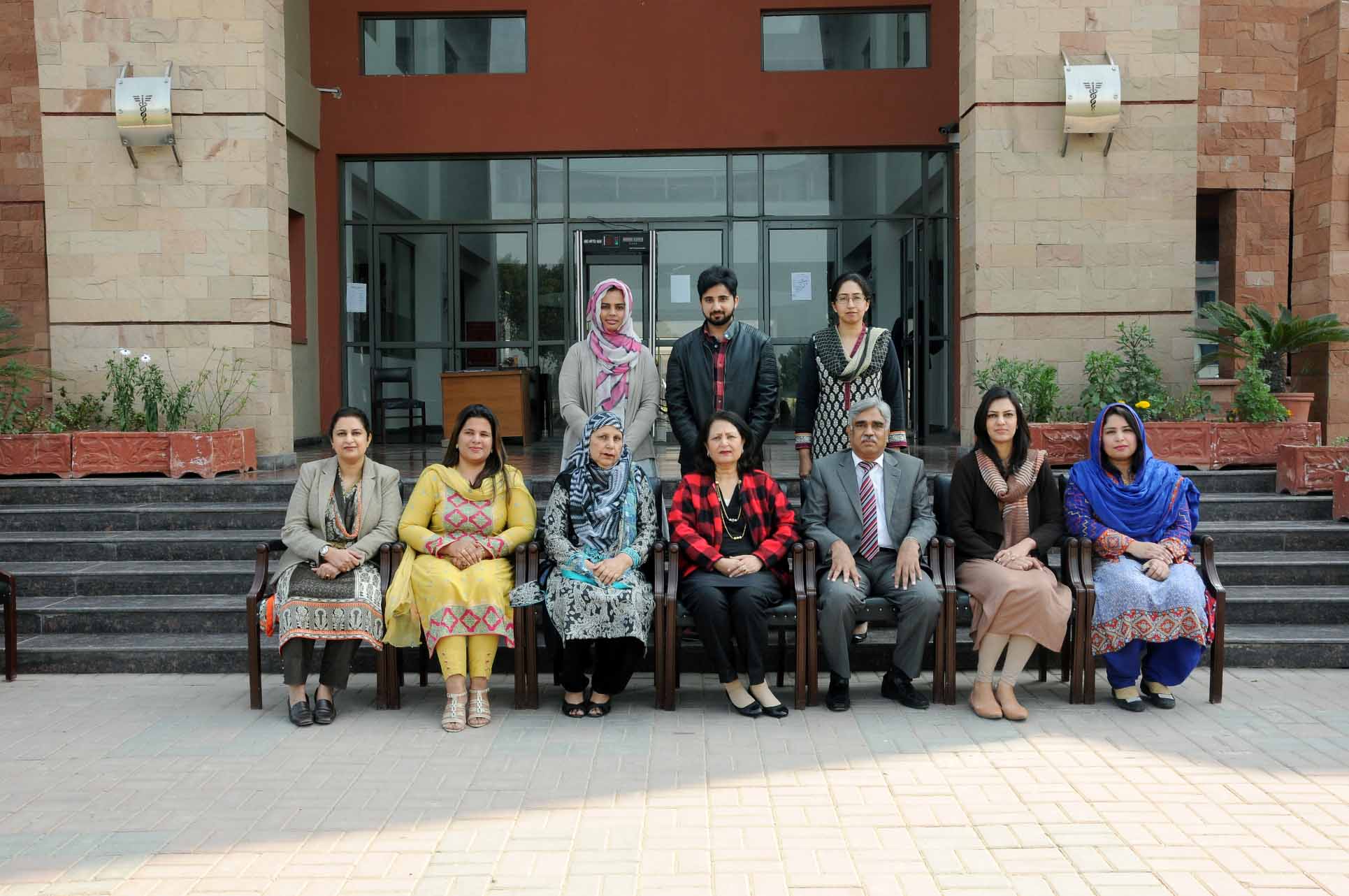 Pathology
Pathology is a branch of medicine that deals with the precise study and diagnosis of human disease. It bridges the clinical and non-clinical subjects making Pathology an essential member of the treatment team. Here we engage the students in applying their knowledge of the mechanism of disease to diagnose, prevent and treat the patient.
The pathology teaching sessions are a mix of both theoretical and practical classes where students have an opportunity to observe and participate in the diagnosis of patients admitted in the wards. We make a pathologist out of them by engaging their knowledge to look at the causes, progress, and effects of disease on a fellow human being.
The department has four full-fledged working sections, Microbiology, Histopathology, Hematology and Chemical Pathology. Research, education and clinical activities are conducted in cooperation with other clinical departments. Our educational and training programs presently include the teaching / training of undergraduate medical students and students of Allied health sciences (DPT, MLT, MIT, Nutrition, and Optometry). The department is also involved in the development of faculty through continuous medical education.
The department is able to maintain more than 95% of pass percentage for last 5 Years. Our department is well equipped according to latest requirements and is designed in accordance to the standards of PMDC.
Attached to the department are four clinical labs for each sub-sections of Pathology with qualified experienced and dedicated staff providing quality facility of diagnostic tests to Indoor and Outdoor patients of AMTH

Histopathology section is involved in routine histopathology, Frozen section, FNAC and Fluid cytology.
Hematology section is carrying out routine investigations, coagulation profile and bone marrow procedures and reporting.
Chemical Pathology is doing a battery of tests done by Chemical analyzers & Elisa techniques.
Microbiology Section performs routine laboratory work.
Facilities:
Pathology Laboratory: There are two well-equipped teaching laboratories for third and fourth year MBBS students. It is well equipped with Multi head microscope, Binocular microscopes and related teaching equipment.
Museum: Department has a spacious museum displaying specimens and several highly informative charts/ledgers for the guidance and better understanding of the subject.
Tutorial Rooms
Lecture Halls
Faculty Offices
Objectives of the Department:
The objective of Pathology department is to provide the students basic knowledge of disease in order to understand specific diseases. Our mission is to provide a stimulating learning environment that is enhanced by research procedures.
In future our aim is to cater for the Post graduation training in DCP, MCPS, M.Phil and FCPS – Part II.
List of Faculty: