Departments - RLMC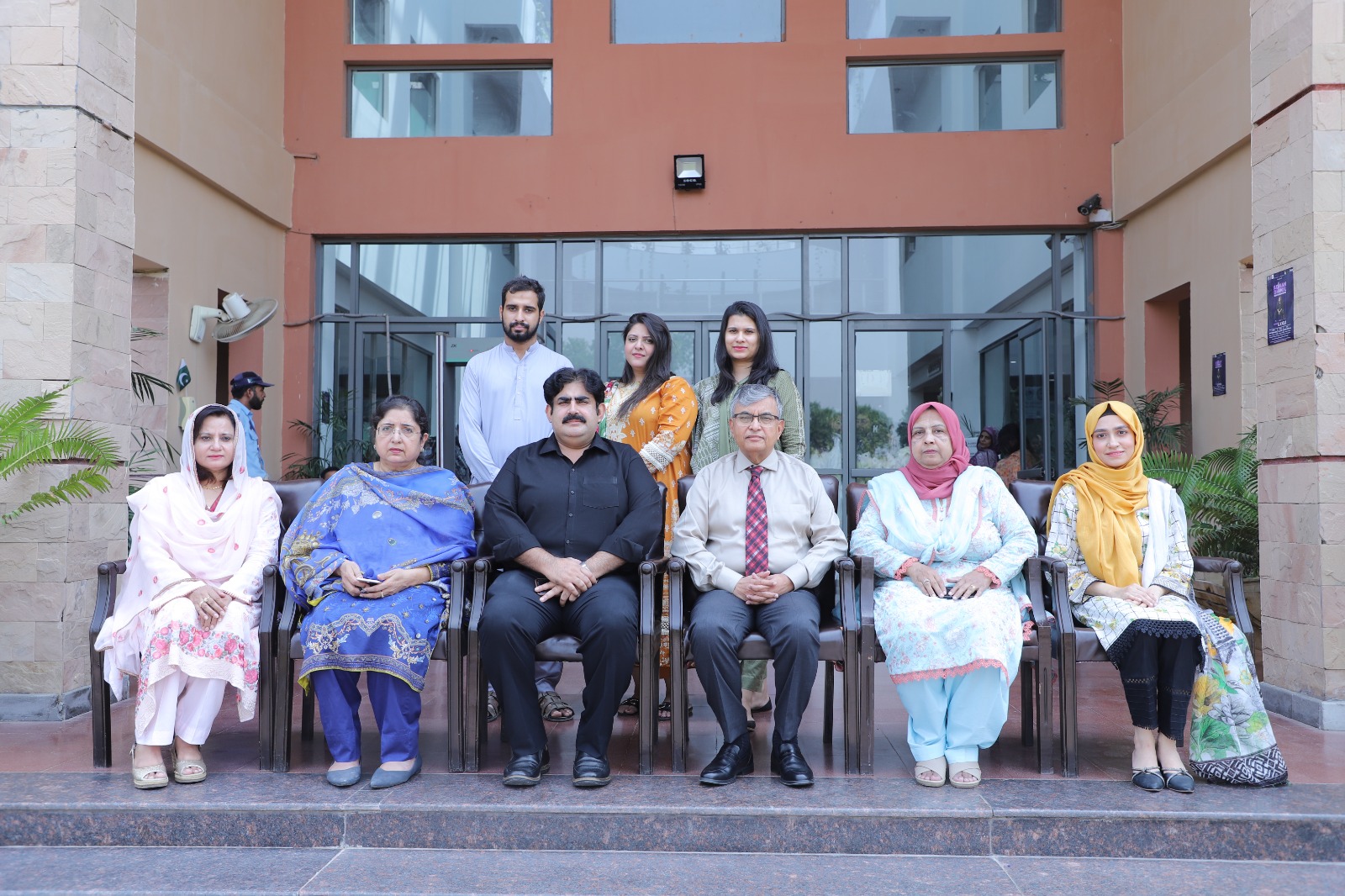 Pharmacology
The Department of Pharmacology plays a pivotal role in basic medicinal sciences. Prior to studying clinical subjects, medical students must have sufficient exposure to the pharmacological aspects of all drugs that are used for further studies in other subjects. Faculty of pharmacology has a very professional, innovative and conceptual approach towards the subject, and they are keen to teach with dedication. The department became functional in November of 2012, under the experienced command of Prof. Dr. Almas begum. It remains under her leadership along with an experienced faculty including:

Prof. Dr. Bushra Farooqui
Asst. Professors Dr. Rao Salman Aziz
Dr. Faiza Khan
with an aim to educate the students with an advanced and updated knowledge of pharmacology which has played a vital role in helping the department maintain above 85% pass percentage for last 4 years. On a regular basis, internal assessment is maintained through respective mentors and they further keep in touch with students and their parents, who requires conceptual as well as exam oriented preparation. Pharmacology department is well equipped according to the latest medicinal requirements and is designed in accordance to the standards of PMDC.
Facilities:
Our facilities are upto the mark according to PMDC standards.
Objectives of the Department:
The objective of the department is to embark knowledge and to develop a worthy, disciplined, ethical and responsible doctor who is concerned with the betterment of human life and serving their nation. Our priority is to develop students that will be able to apply the basic knowledge of pharmacology for the understanding of clinical scenarios in their professional careers.
List of Faculty: